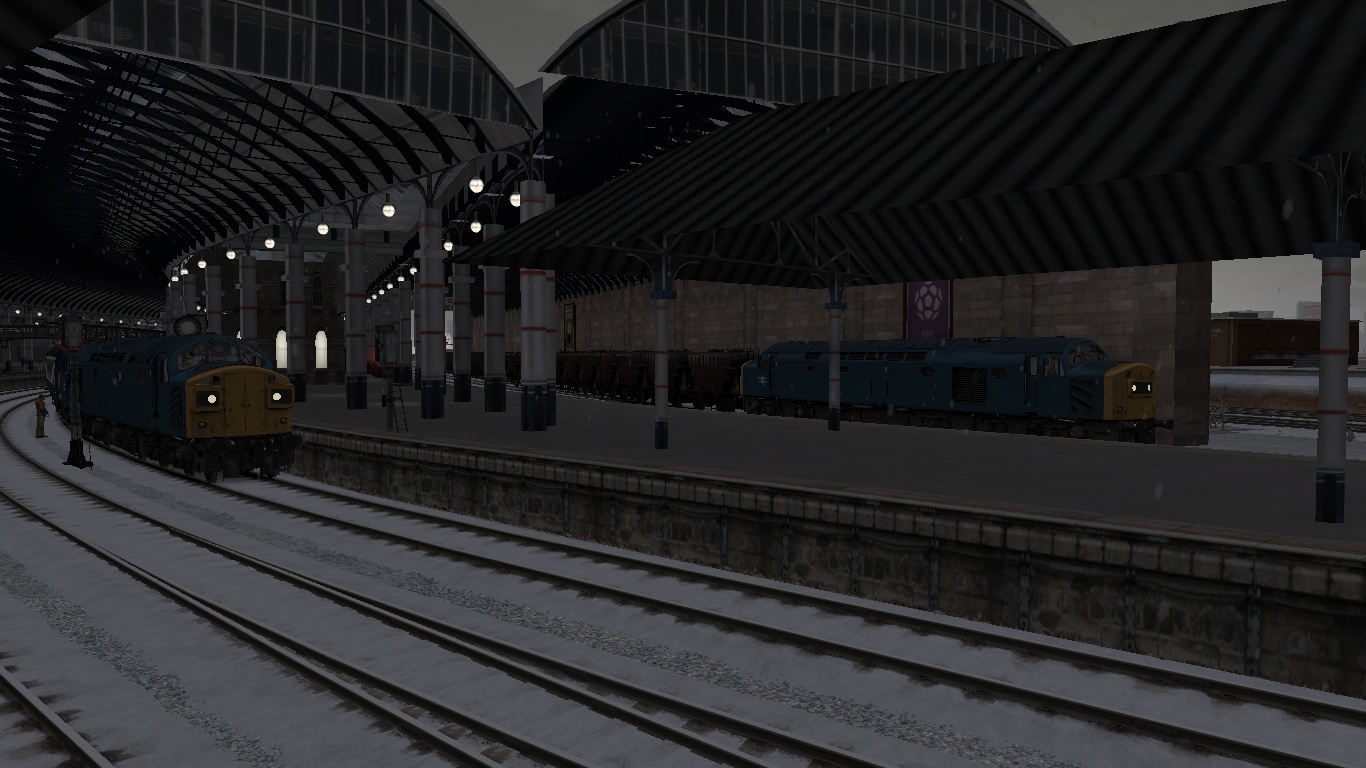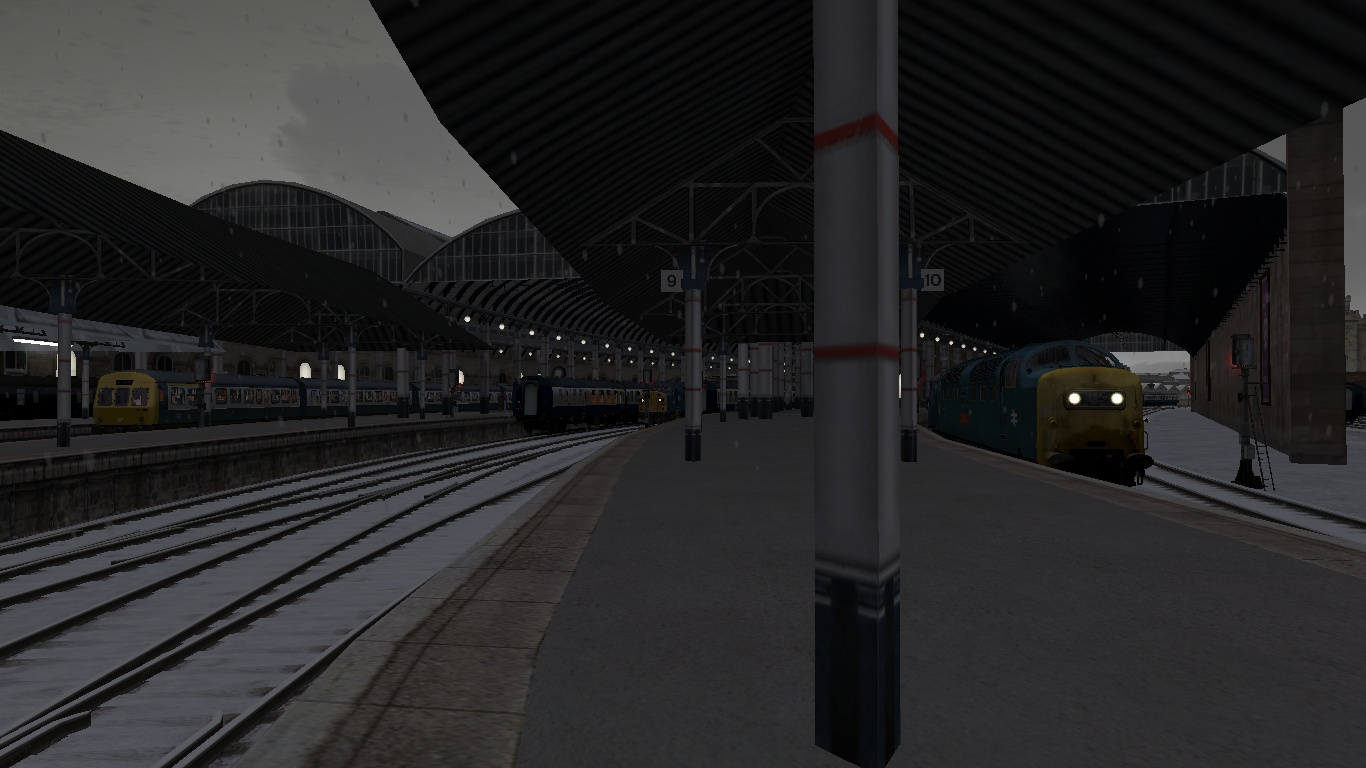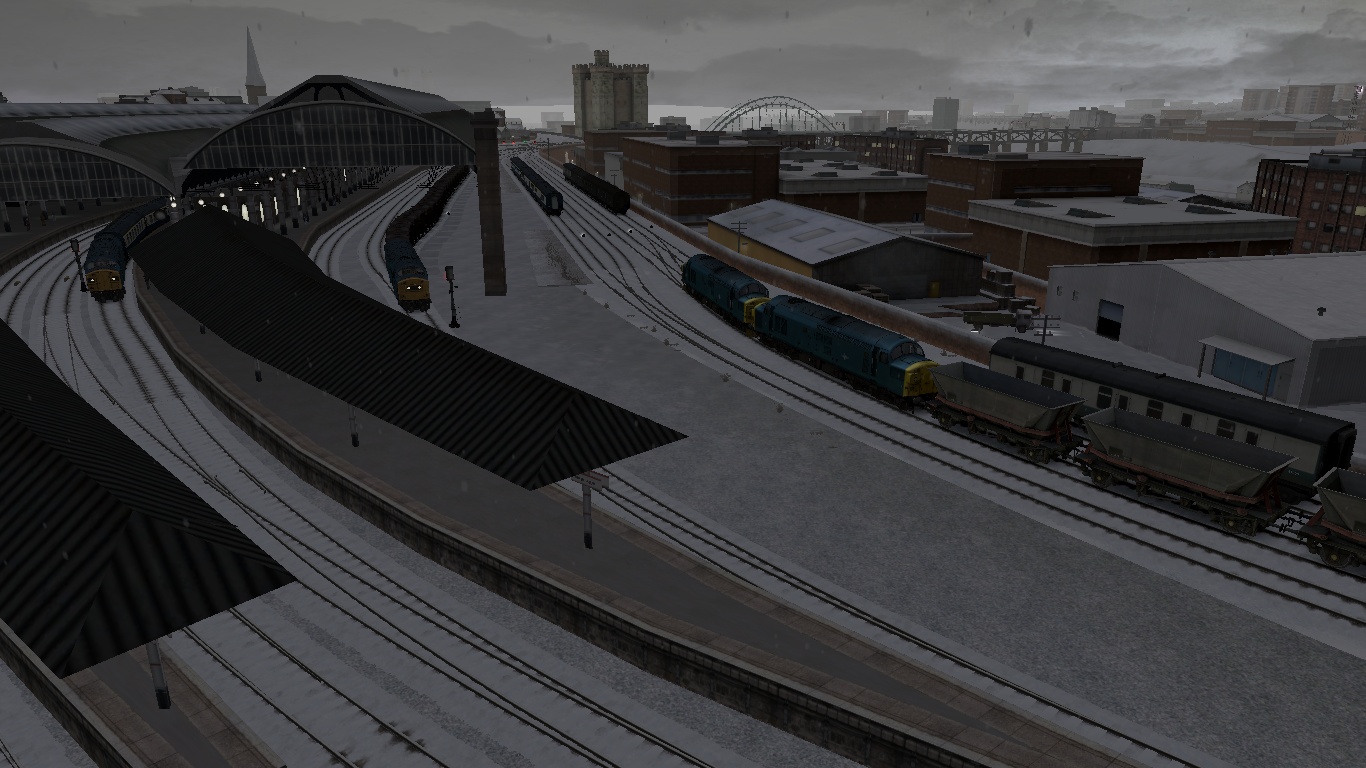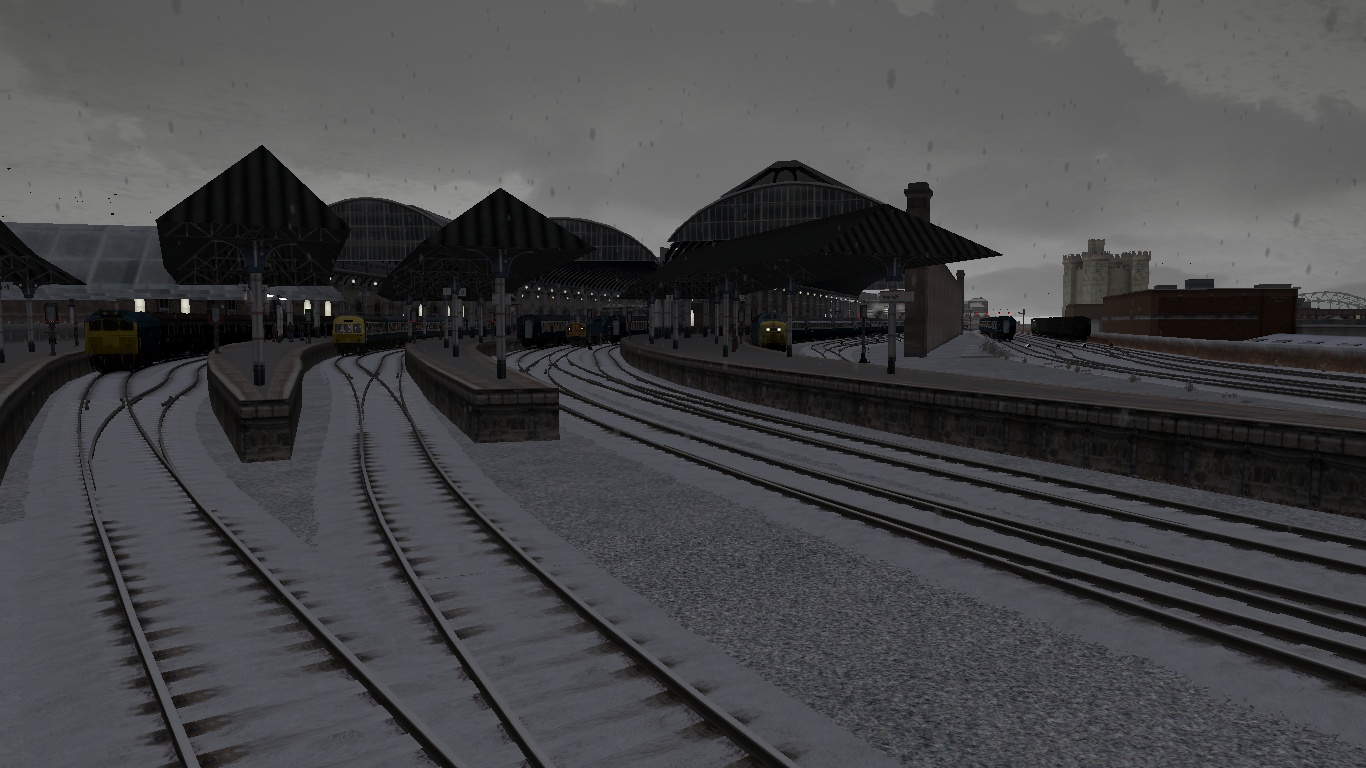 1Y11 Newcastle
Good morning Driver, we've just had a call from Control, 0Y11 / 5Y11 / 1Y11 is uncovered, the Shed Crew have picked up the coaches for 5Y11 and await your arrival with a Class 40. Due to the Shed Crew collecting the coaches, the loco has not been prepared, so please take her over to the fuel point and fill up with fuel and water for the boiler. Once done head from Gateshead depot as quick as possible to Newcastle, couple up to your coaches and get on your way to York where you will be relieved by a Kings Cross driver.
Please note to make sure you stop at 0.00 on arrival at Newcastle NW Jn 2 or it will not activate.
This activity for the first 30 mins is very taxing, once you have departed from Newcastle however, its an early morning sedate run with light traffic........... I have used a modern day timetable and replaced the tractions with BR era stock.

I have tested this on my 3 year old HP Pavillion G series laptop, with game graphics set to HIGH with dynamics switched off, my lappy did not have a meltdown, and I am not responsible for your system going into meltdown!!!
Created by