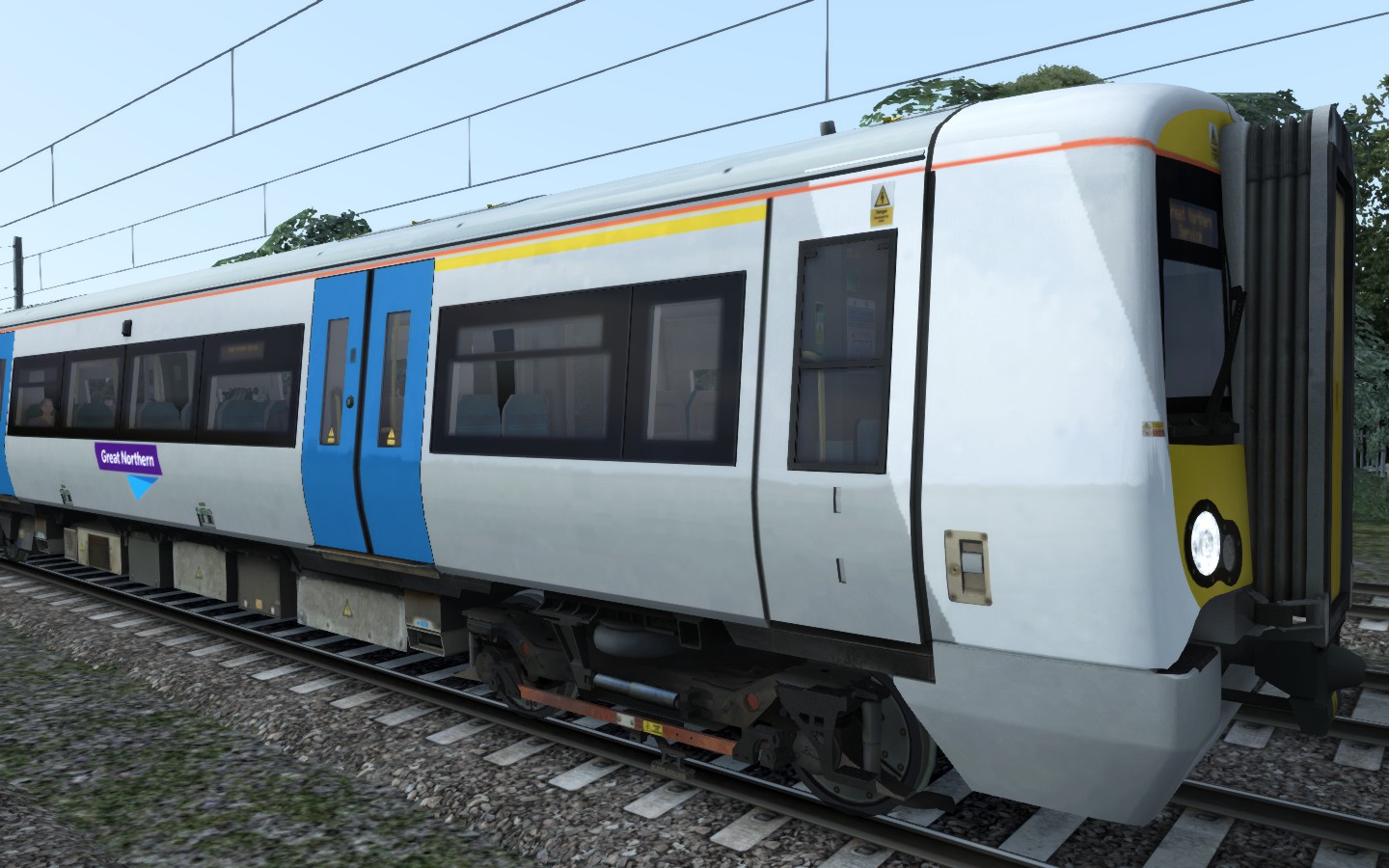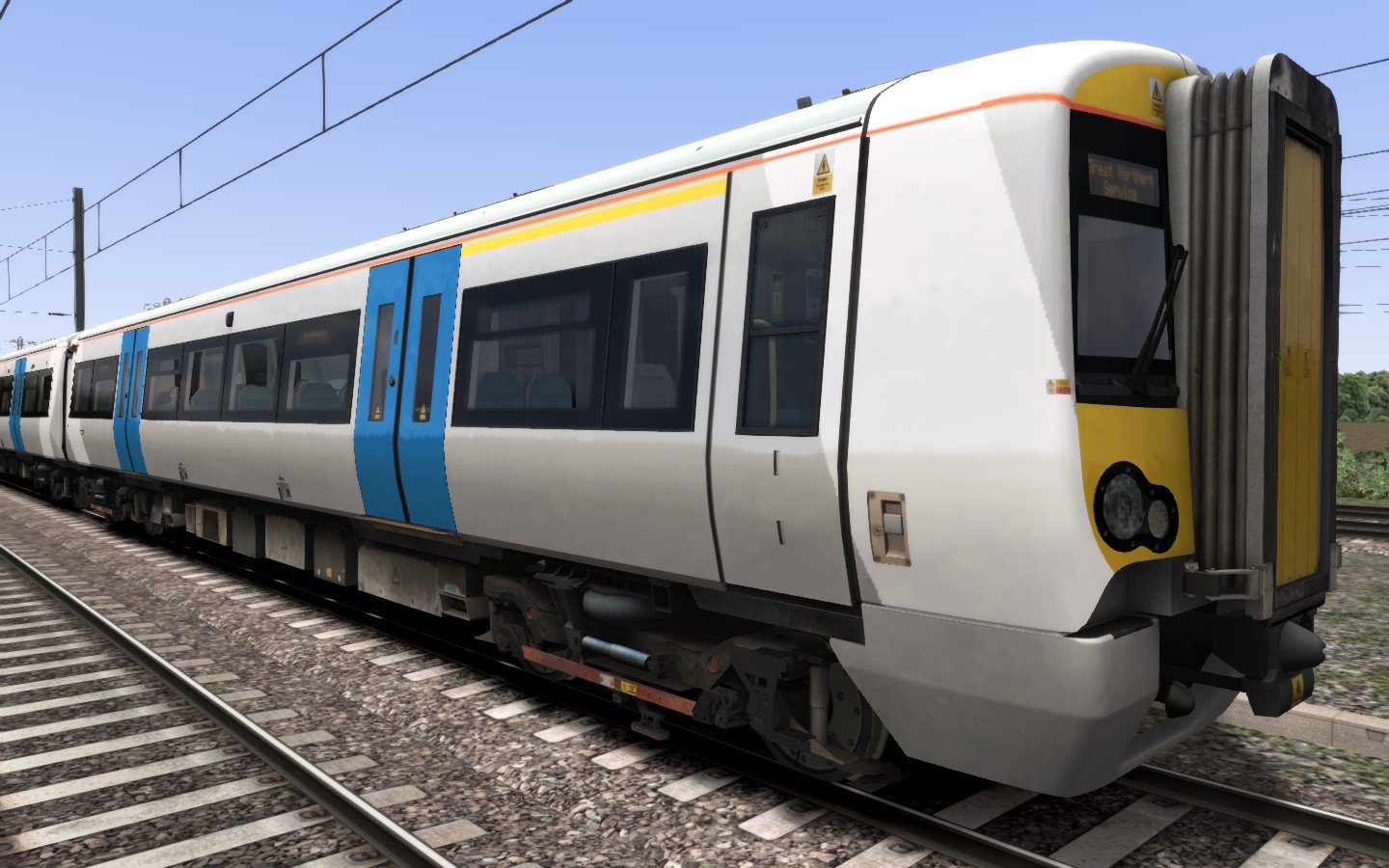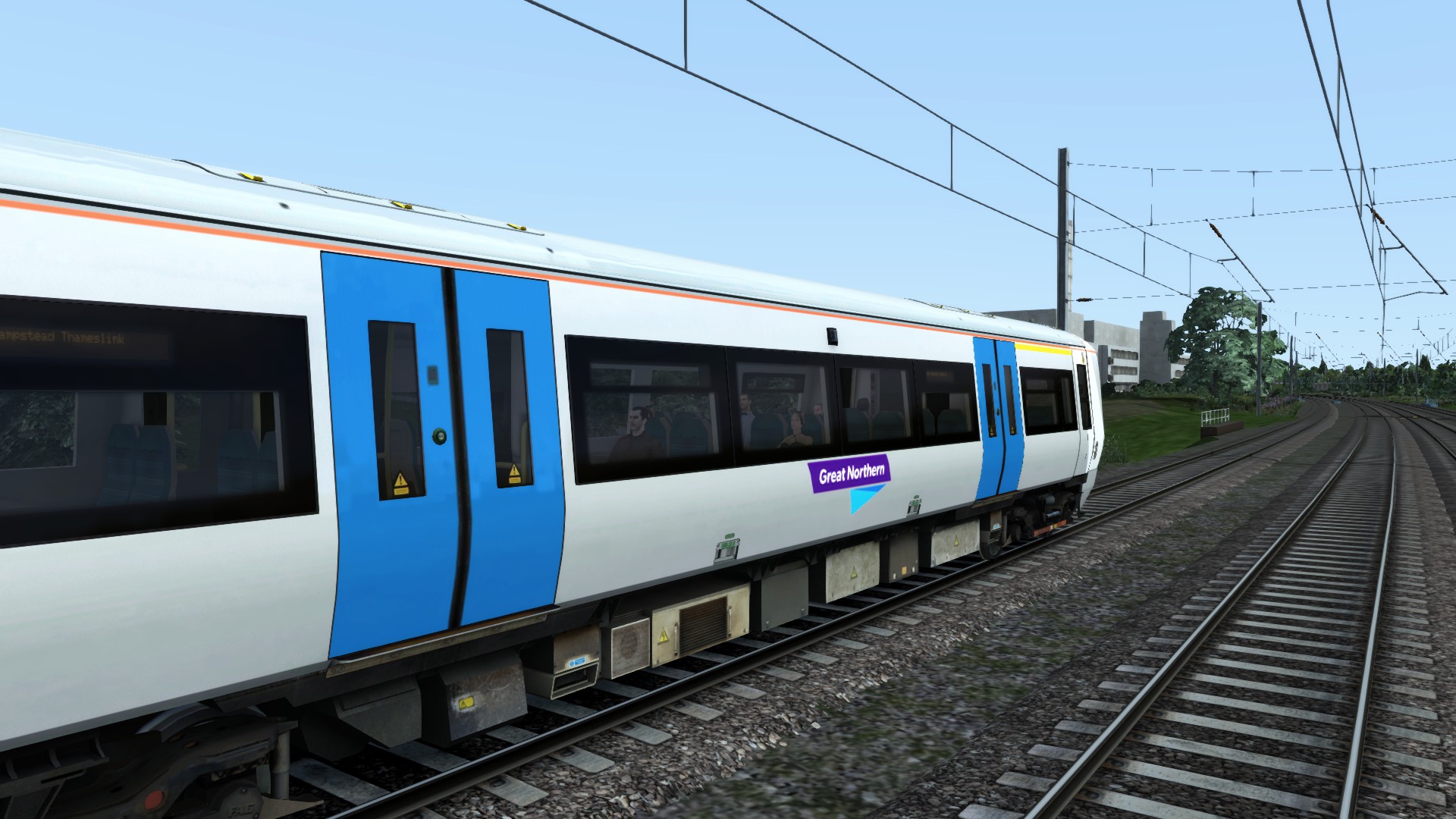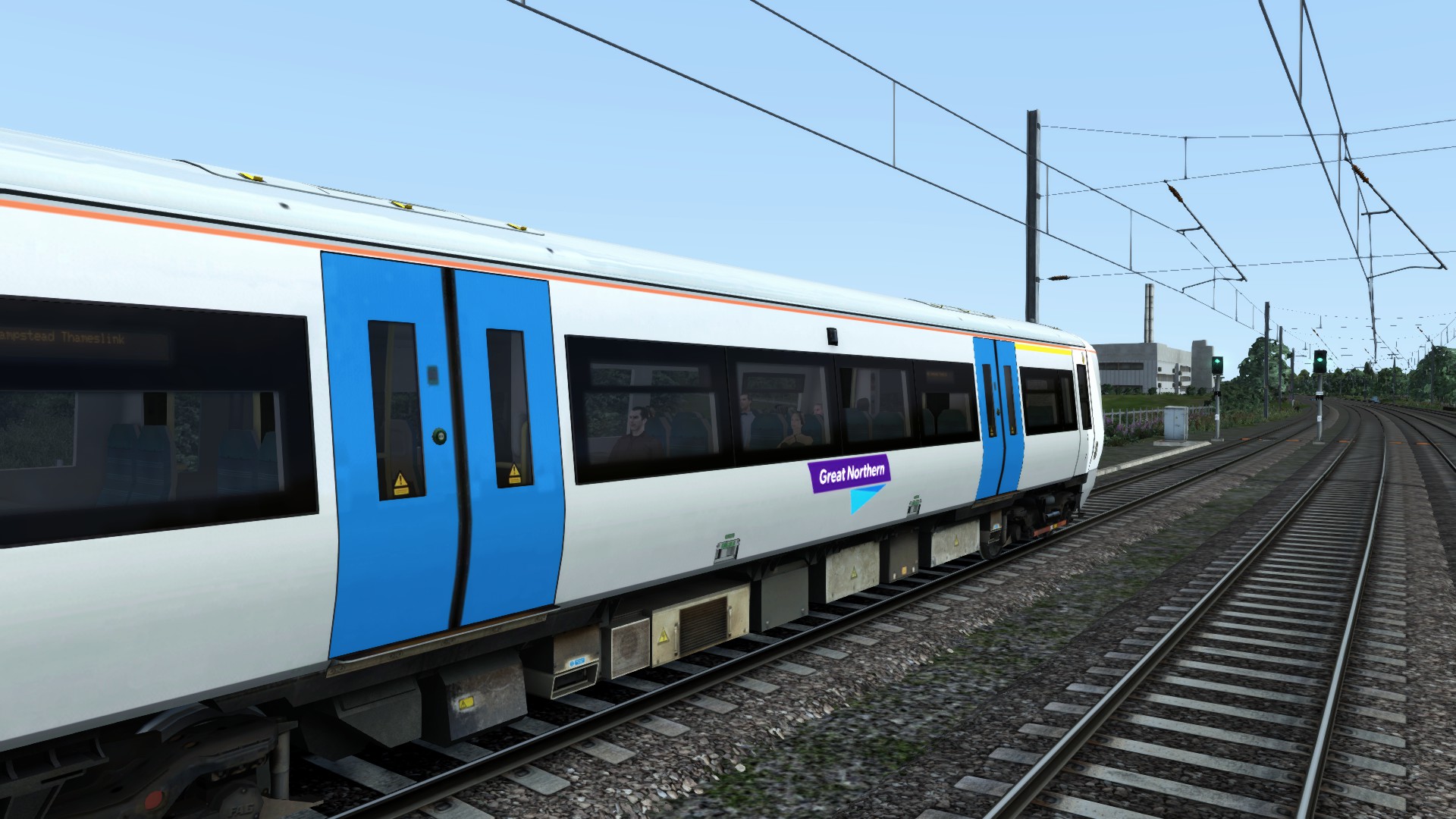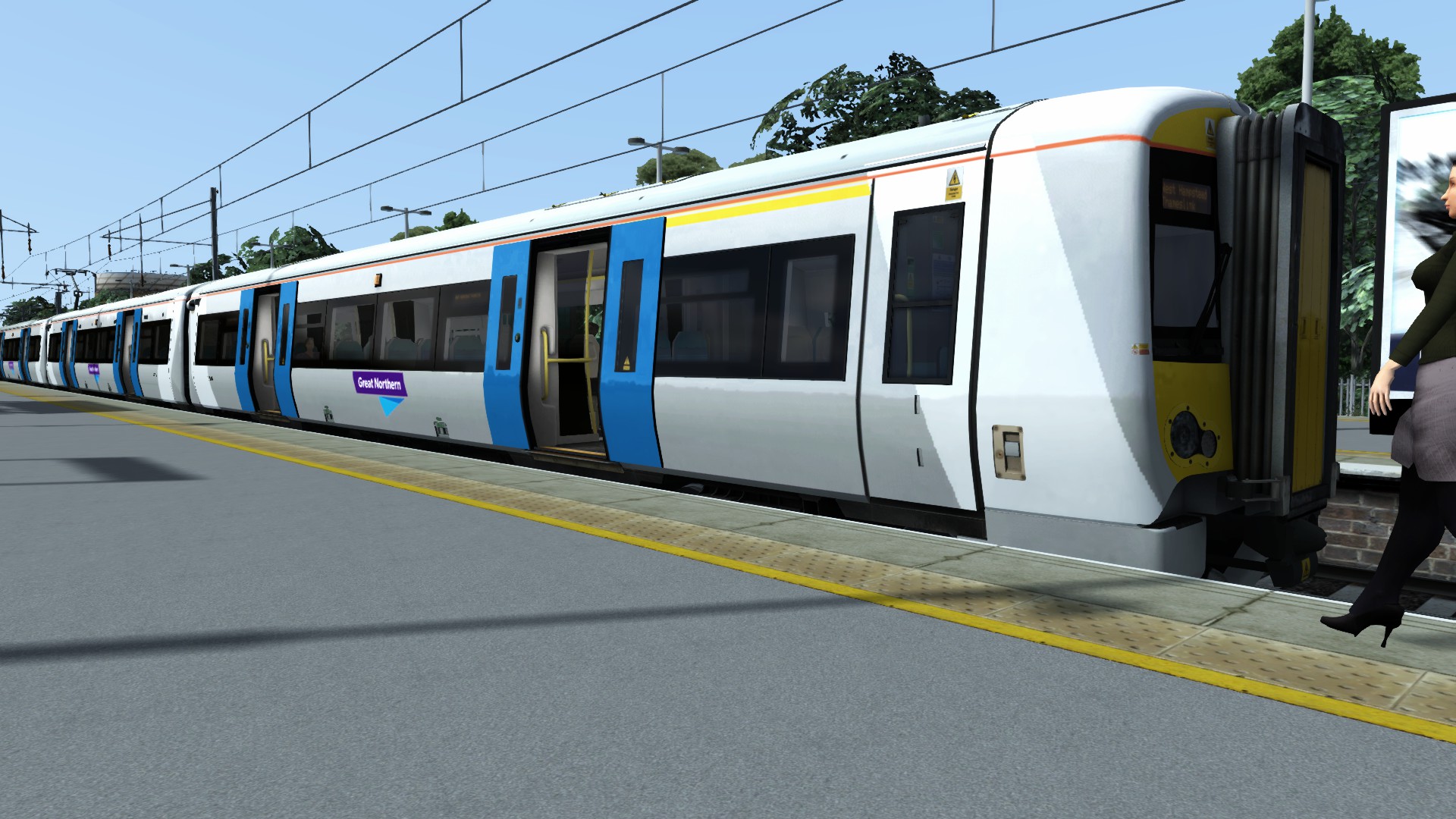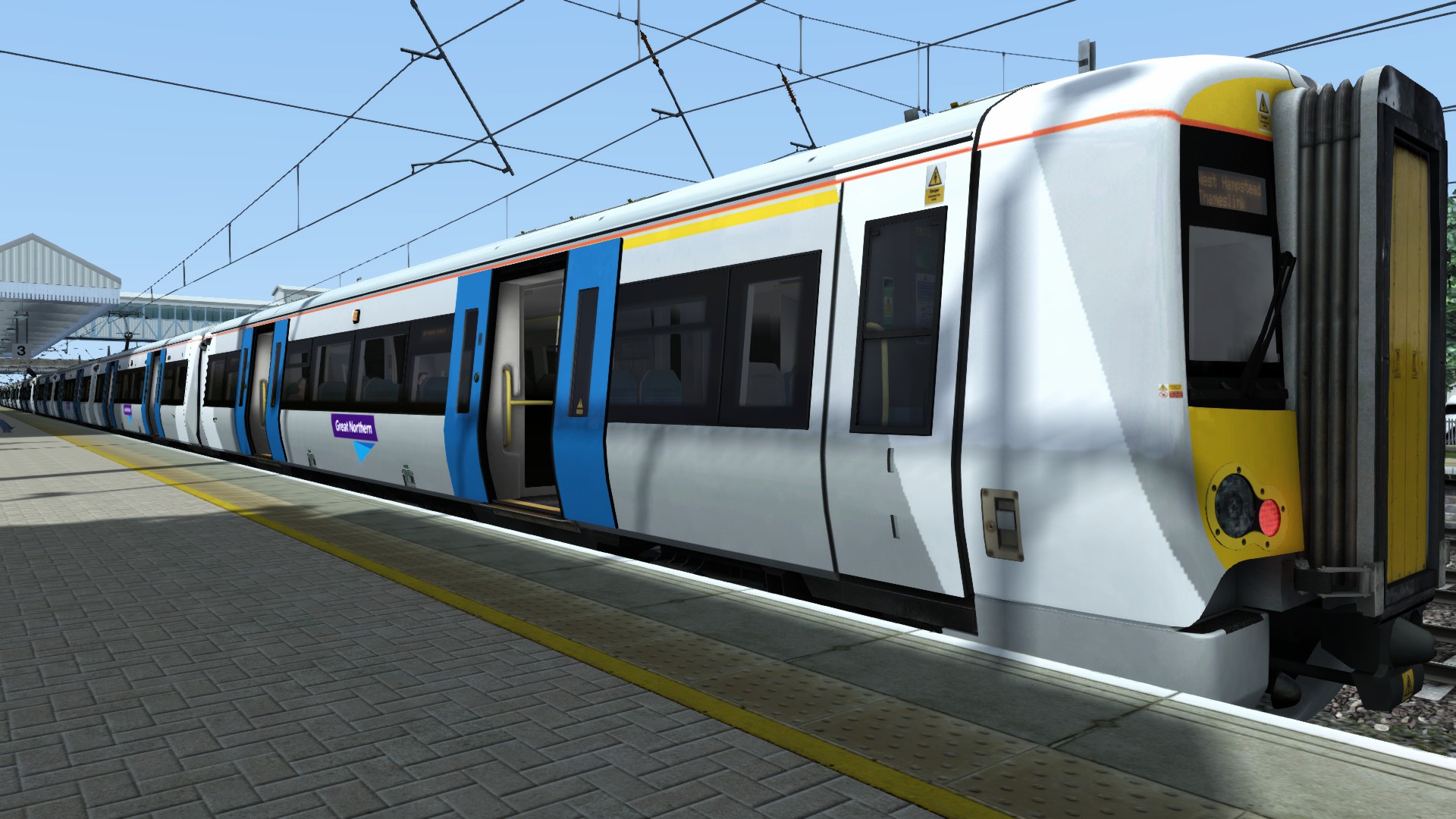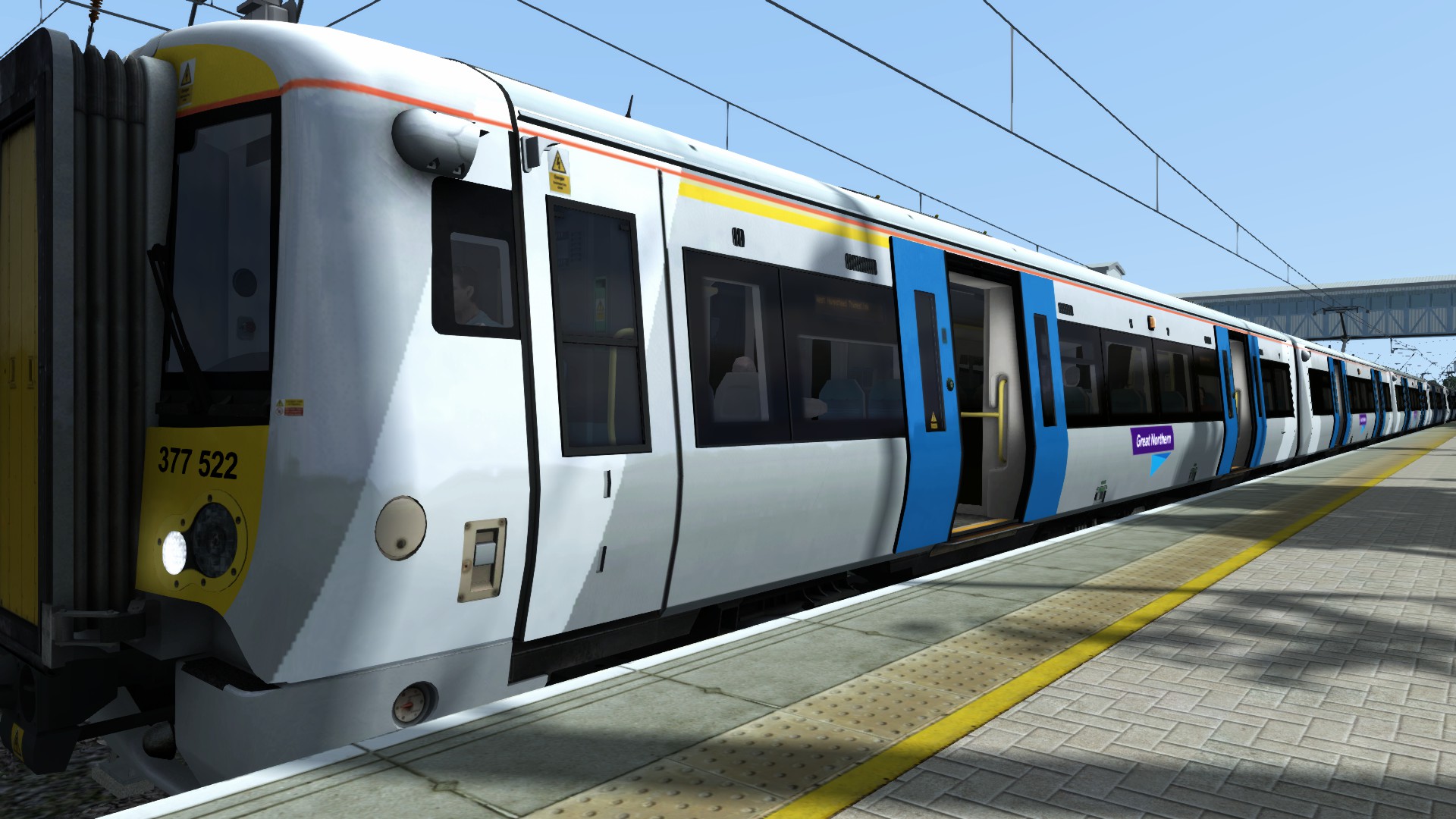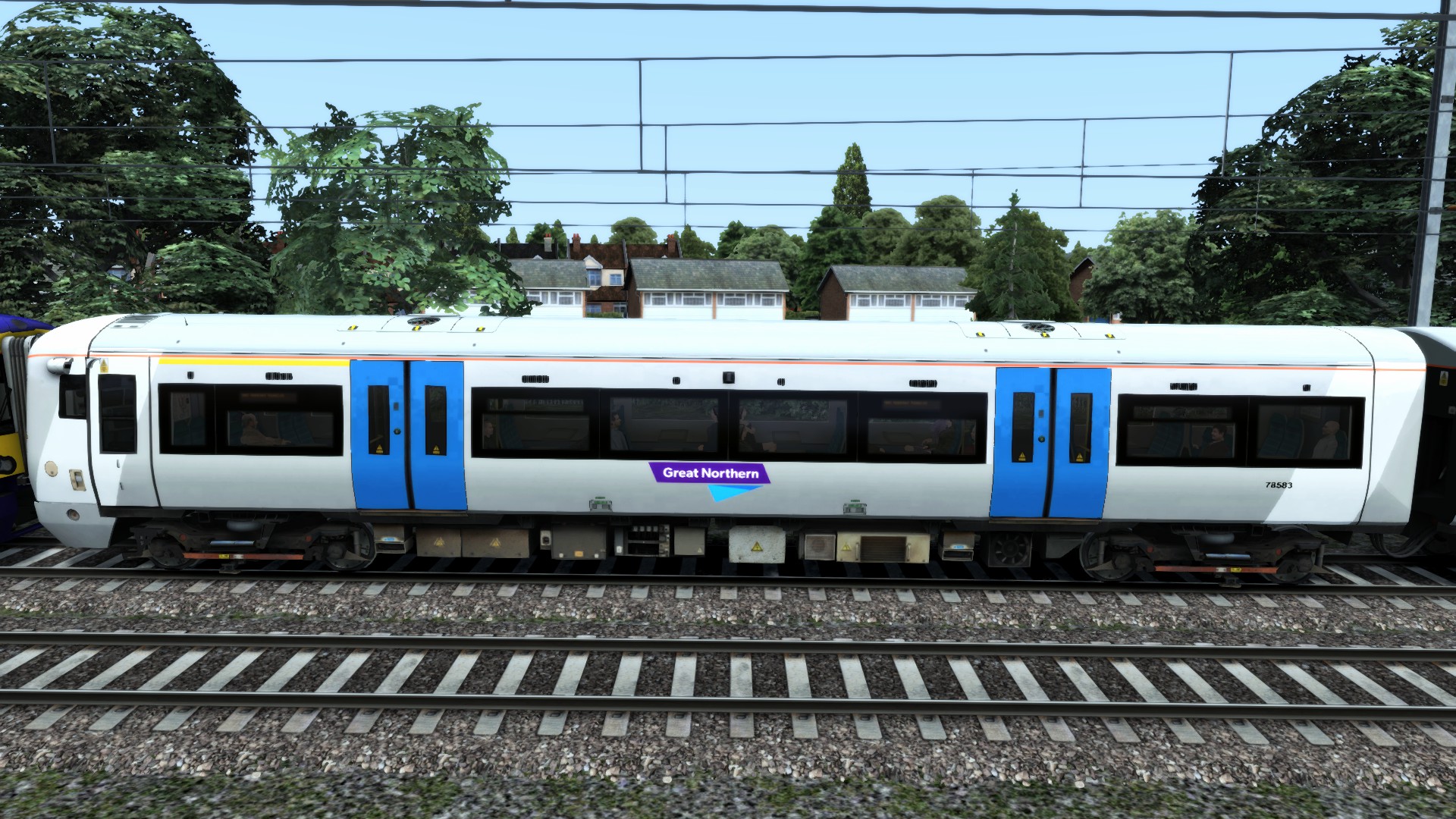 Class 377 Great Northern
About this Reskin
Built in the early 2000s, the units had a troubled introduction; being fully air-conditioned, their higher power consumption compared to the slam-door Mark 1-based stock that they replaced led to major upgrades being required to the 750 V DC third-rail power supply used in the former Southern region.[1] The collapse of Railtrack following the Hatfield accident further delayed this upgrade work, and the new stock did not enter squadron service until 2003.
Class 377s are fitted with external CCTV. There is a disabled seating area, and both intermediate coaches have toilets. Bodyside power doors are electrically operated, a move away from the air powered systems of previous generation EMUs. Dual-voltage units are fitted with a Brecknell Willis high-speed pantograph, incorporating a pair of aerofoils on the pan knuckle to steady the pan head against the OLE contact wire.
This livery pack represents the livery when they are transferred for use on the Great Northern Franchise. This is currently a possible outcome for these units, when they have finished the Thameslink services.
Created by