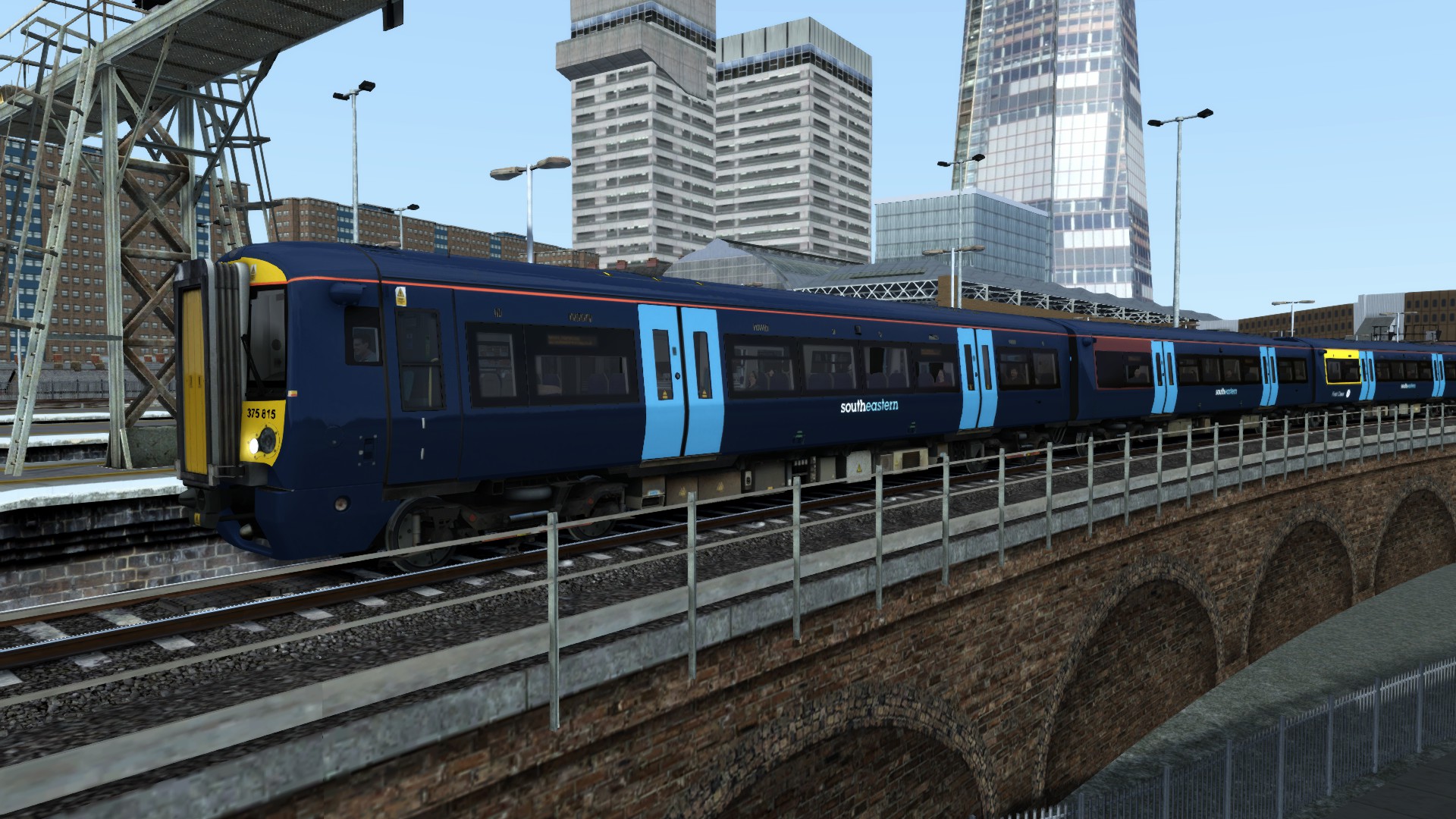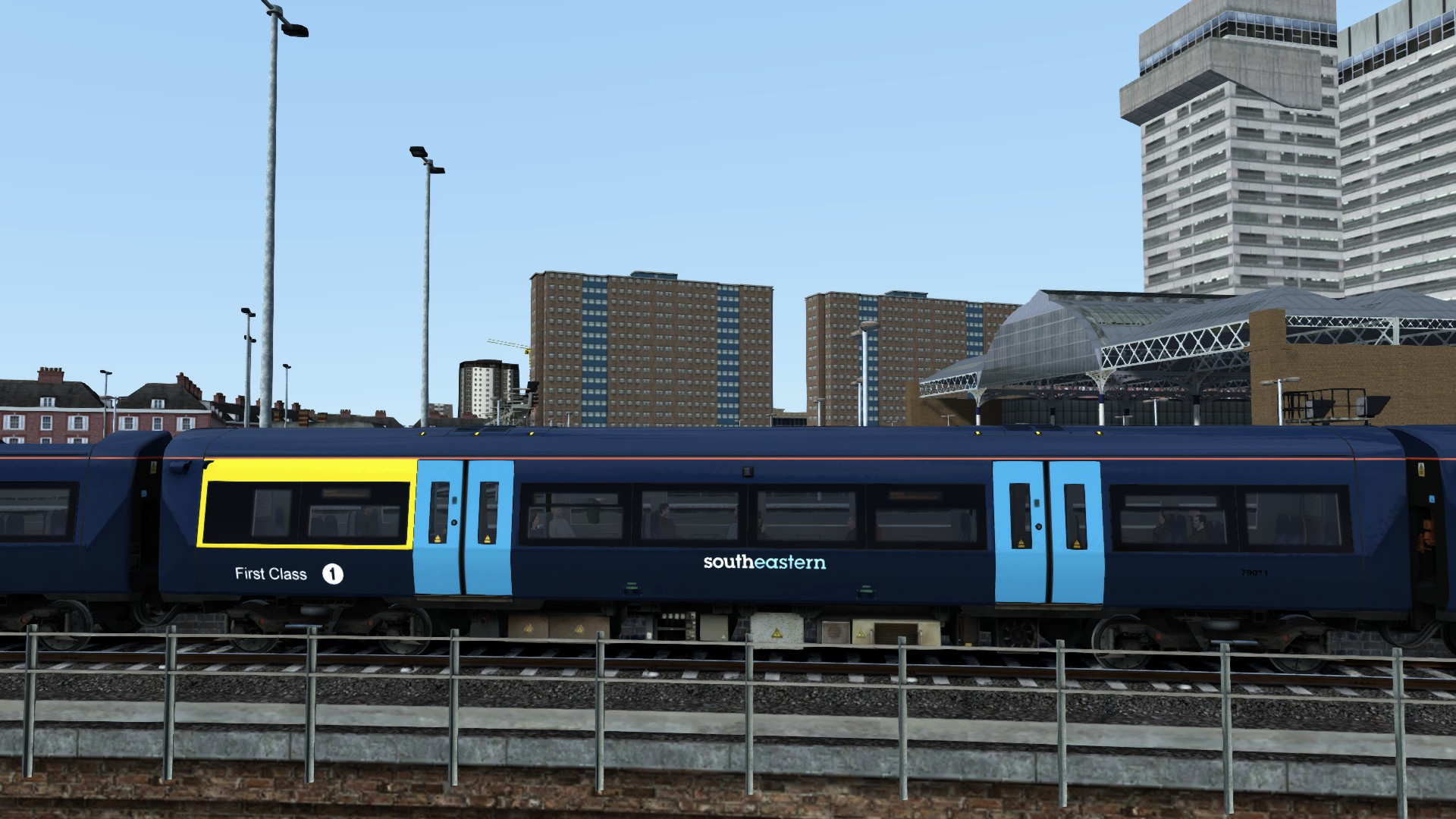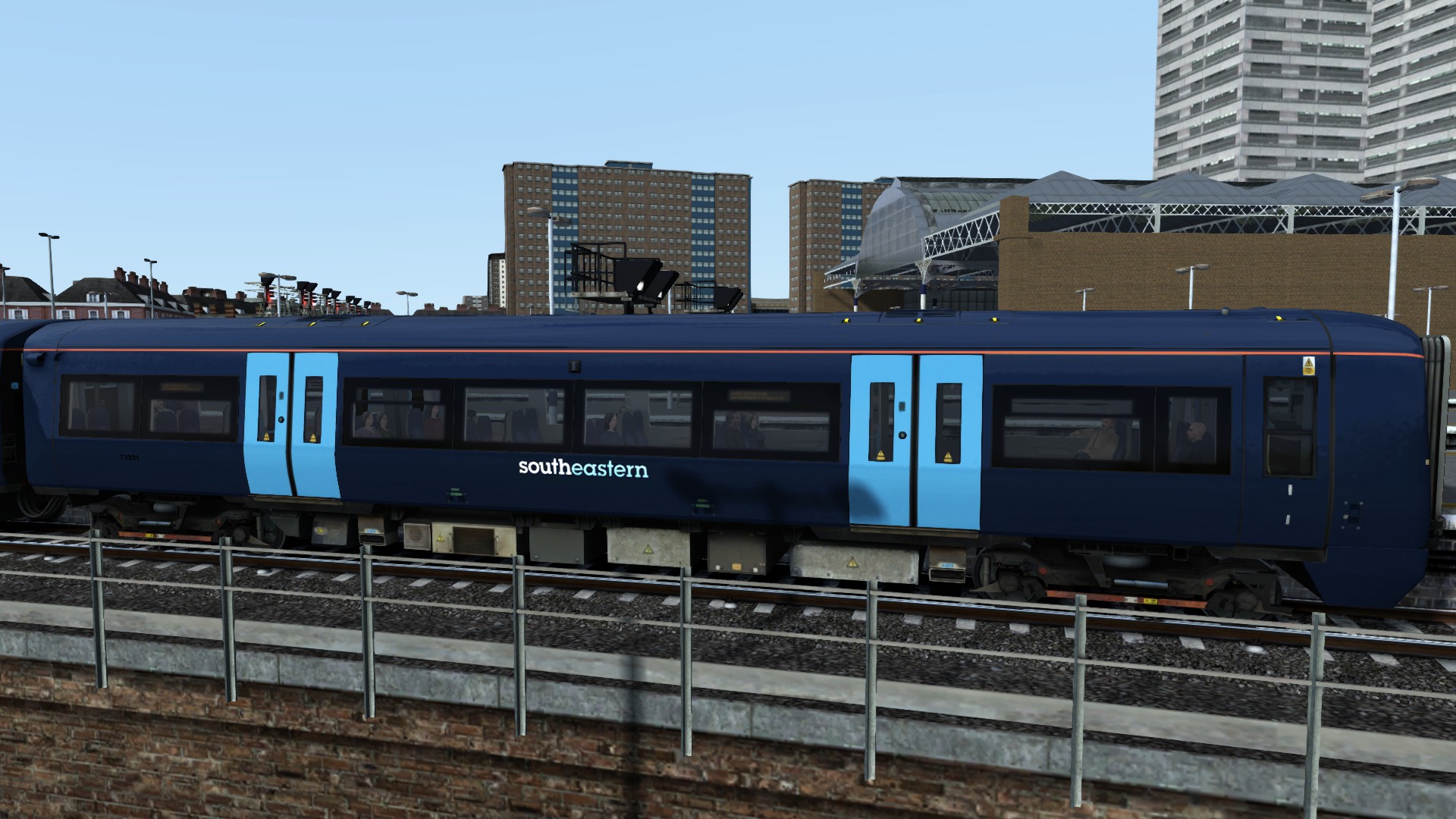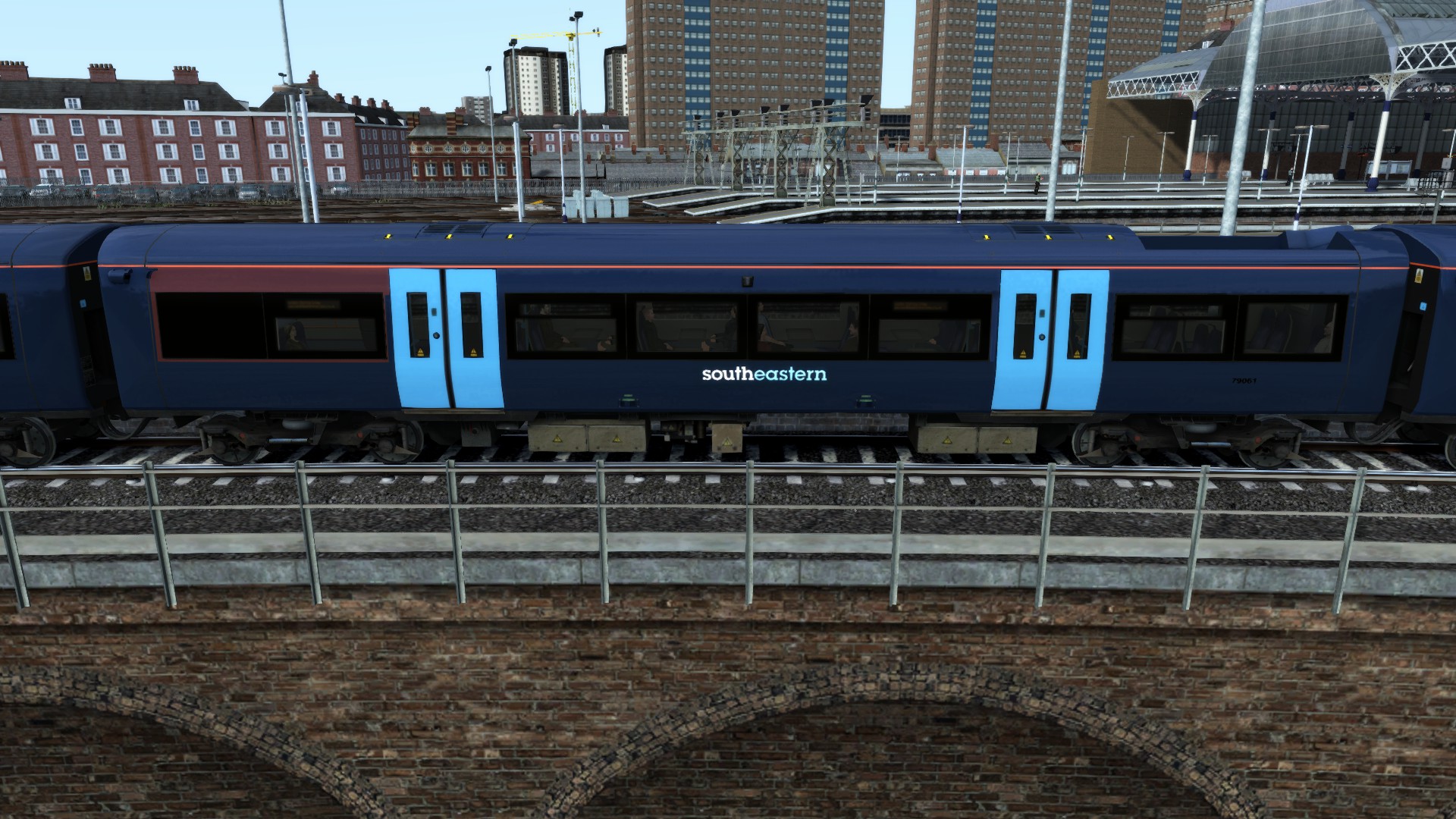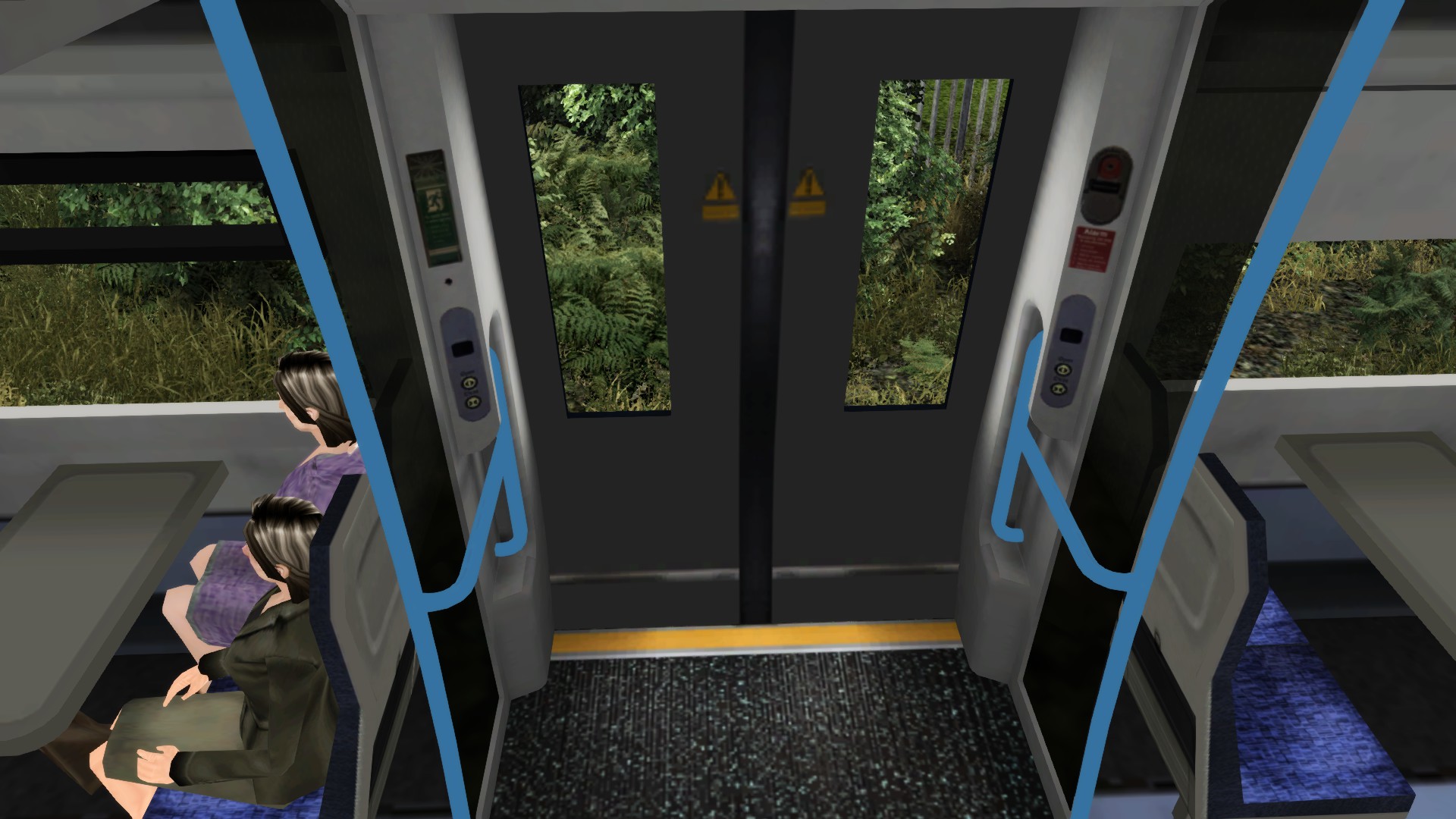 Class 375/8 Southeastern
About this Reskin
The Class 375 is the principal train used by Southeastern, and has replaced the life expired slam door Mark 1 derived stock which came to an end of their useful lives on mainline services to Kent and East Sussex and which did not meet up with modern health and safety requirements. All the Southeastern units have also been converted from Tightlock to Dellner couplers, but unlike the Southern fleet, they have not been reclassified as 377s. The 375/8 and 375/9 sub-classes were built with Dellner couplers from new. The only noticeable difference from the class 377 is that none of the 375's have external CCTV.
The Class 375 has GPS-based Selective Door Opening (SDO), so if the train configuration is too long for a particular station, the doors which are overhanging the platform will not open. An example of this is at Rochester Station which can only hold 10 cars.
In May 2015, unit 375301 was moved from Ramsgate Depot to Derby Litchurch Lane for a full refurbishment. On 16 May 2015, it was returned to the Kent depot wearing a new livery, similar to, but not based on the 'Highspeed' livery carried by the high speed Class 395 EMU, with a more vibrant shade of blue on the saloon doors and bolder stripes to highlight First Class and Disabled areas. Internally, the unit has received new carpets and lino flooring, new table top covers and the grab poles, side panels and table legs have been re-powdercoated. The existing seatcovers have been retained, but were dry cleaned to provide a brighter, cleaner interior. This work will also involve combining the two separate First Class sections on four car units into one section in the end of MOSL coach.
Our Reskin is of the refurbished edition of the Class 375
Created by