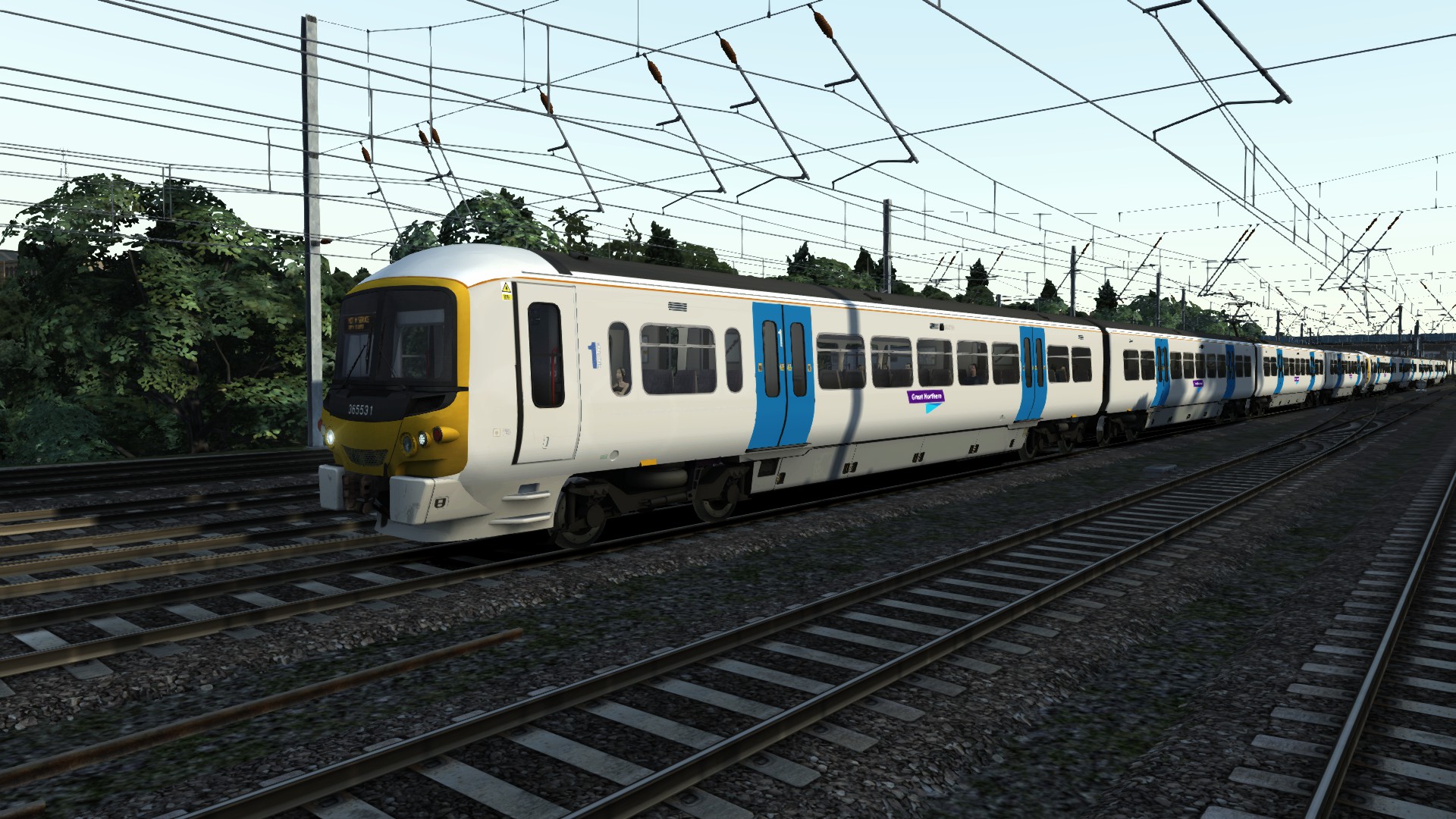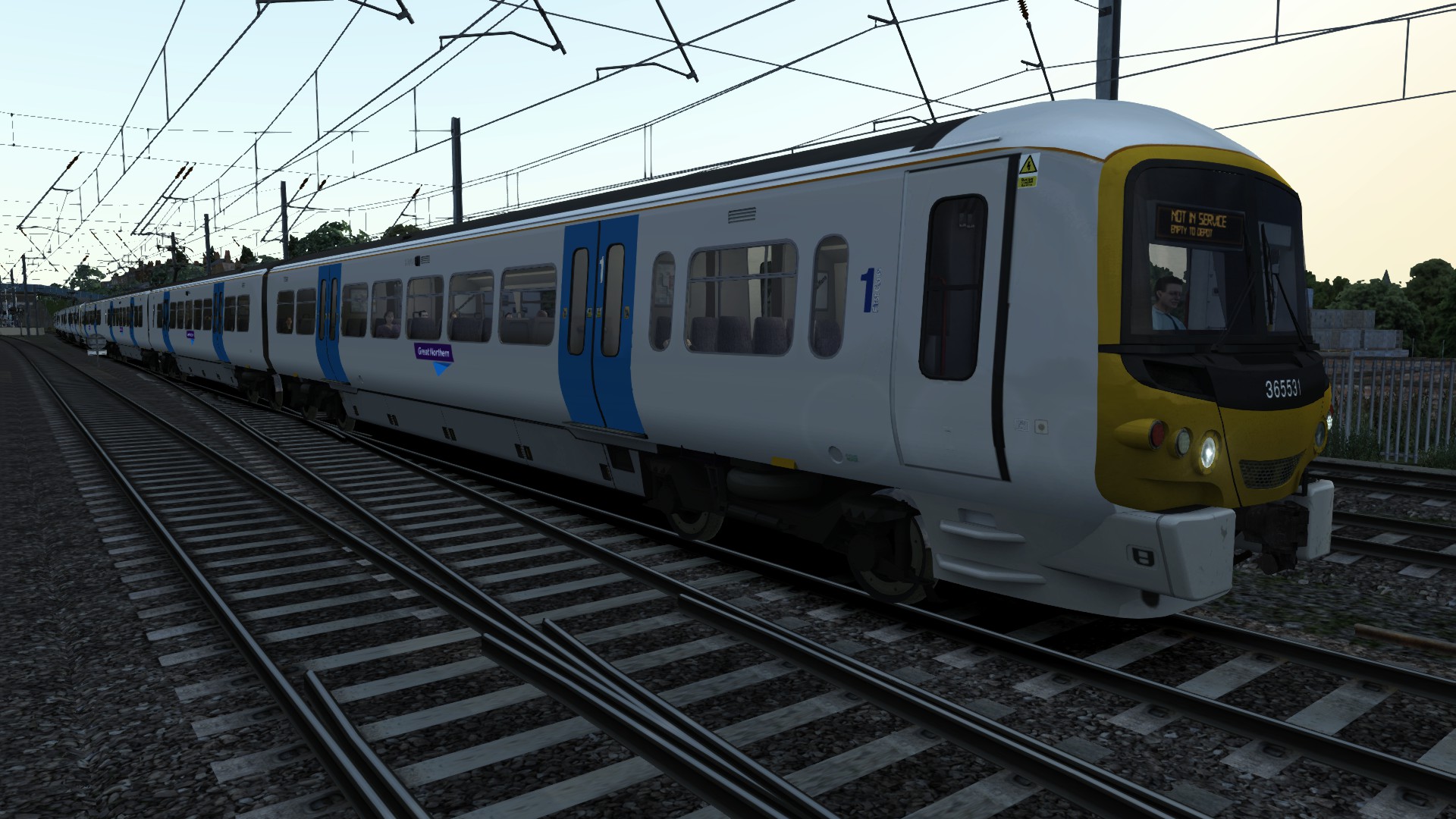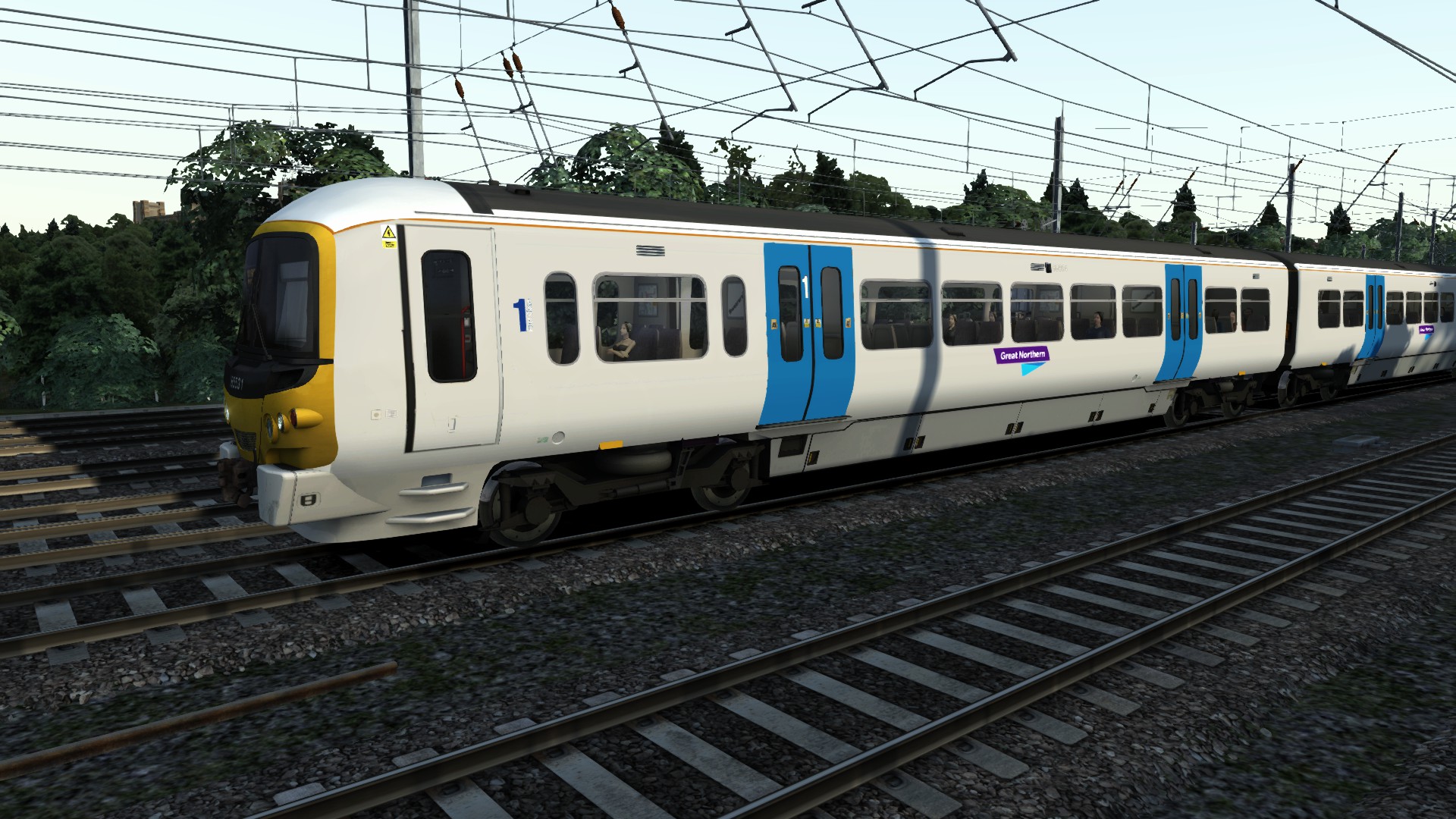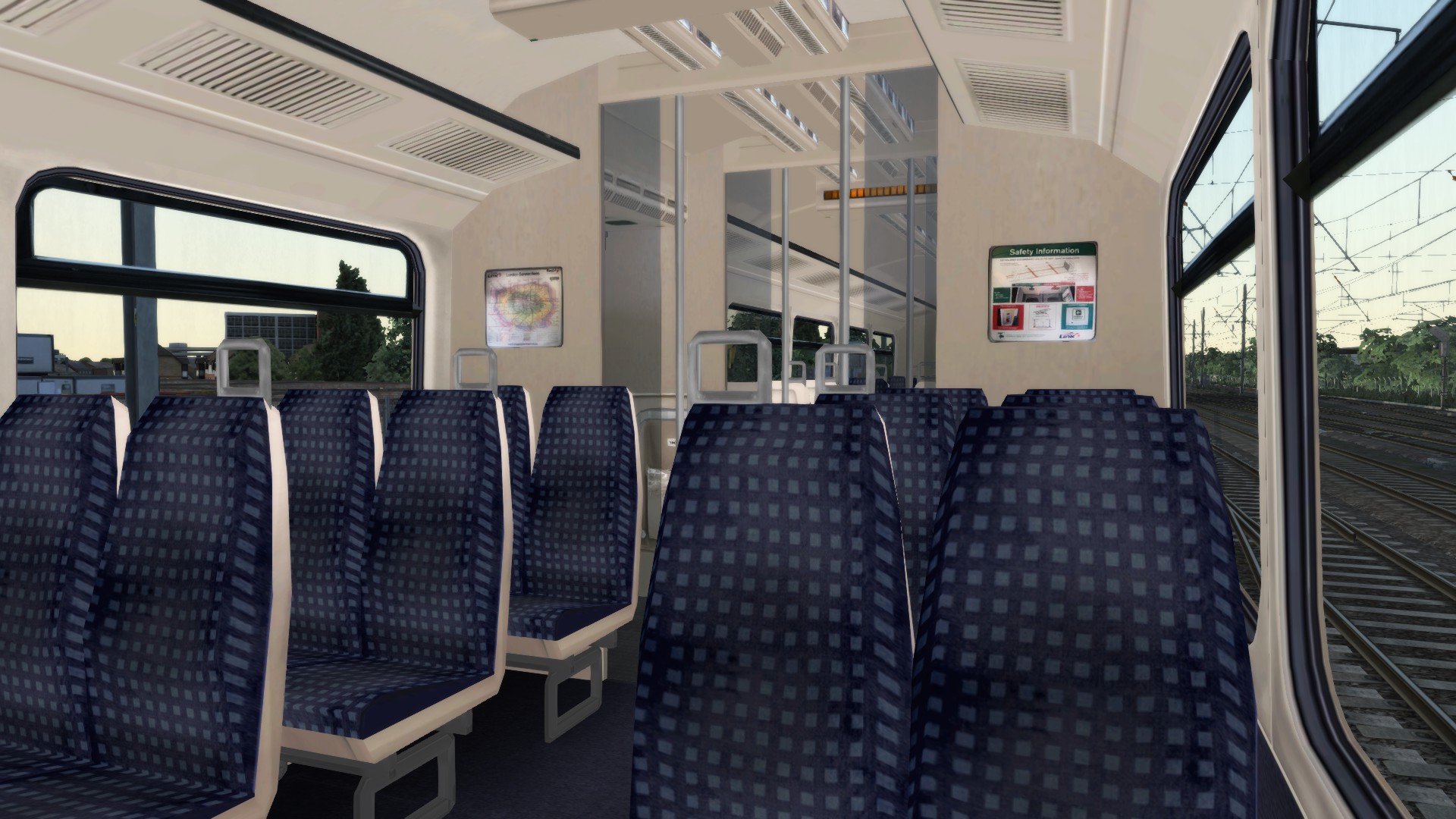 Class 365 Networker ( Great Northern )
About This Reskin
The British Rail Class 365 "Networker Express" are dual-voltage (25 kV AC and 750 V DC) electric multiple units built by ABB at York, from 1994 to 1995. These were the last units to be built at the York factory before its closure. All Class 365 units in service have received front-end cab modifications to equip them with cab air conditioning, installed by WAGN, the design of which has given them the nickname "Happy Train"
Although specified as a dual-voltage unit, Class 365s have never operated with this capability since they were built with only one system of traction current pickup. Units 365501 to 365516, which worked briefly for Network SouthEast before the franchise was given to Connex South Eastern, were originally supplied only with DC shoe gear for use on the 750 V third-rail system (with the exception of unit 365502, which ran briefly on the AC network during testing and commissioning and was the main reason for this unit being chosen as the one subleased from Connex South Eastern to WAGN to bolster unit availability in the aftermath of the Potters Bar Crash in 2002). In this configuration the maximum speed was 90 mph (145 km/h).
When they transferred to West Anglia Great Northern for use with 25 kV AC overhead line traction supply, the shoes and associated equipment were removed and a Brecknell Willis high speed pantograph was installed, along with other operator and voltage-specific modifications and testing by Bombardier Transportation at its Doncaster Works, shortly before the works were closed.
However, the 365s retain the original 750 V DC bus, meaning that when on 25 kV overhead lines the current is collected as AC, rectified to DC for the onboard systems, and then inverted back to AC for the 3-phase traction motors. For running on overhead lines the maximum speed was raised to 100 mph (161 km/h).

Great Northern, which took over the service formerly operated by First Capital Connect until 14 September 2014, and previously WAGN until 1 April 2006, uses Class 365s on outer-suburban services from King's Cross. These services are shared with older Class 317 and Class 321 units, although 365s are seen more frequently.
Created by